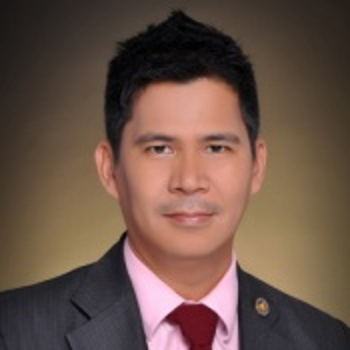 Ruel V. Maningas, PhD
Member of the Innovatus Editorial Board
Publication Highlights
Utilization of Plugin and Content Management System for Developing National Biosafety Clearing House, In Proceedings of XVII World Congress on Agricultural and Biosystems Engineering 2010
Effectiveness of Training-Workshop on Web-based Biosafety Clearing House (BCH) as a Tool for Effective Participation of Countries in BCH: Cases in Asia-Pacific, In Proceedings of the 4th International Conference on Agriculture and Environment Education, August 3-6, 2009, Obihiro University of Agriculture and Veterinary Medicine, Hokkaido, Japan 2010
Responsible Management Education: Some Voices in Asia, Chapter 3. Nurturing and Shaping Business and Management Professionals Toward Social Orientation and Care of Creations, Business Expert Press USA 2017
Educational Background
Ph.D. Major in Extension Education and Minor in Computer Science, University of the Philippines Los Banos Graduate School, Philippines
Master in Management, University of the Philippines Los Banos Graduate School, Philippines
Bachelor of Arts in Economics, Colegio de San Juan de Letran, Calamba City, Philippines
Dr. Ruel V. Maningas is a professor, international consultant, strategist, professional speaker, and capability building specialist in the fields of information systems and technology, knowledge management, strategic management, business sustainability, development project planning, management economics, and business analytics, serving corporate, national, regional, and global institutions and organizations in the past 30 years. He obtained his Master in Management major in Development Management and Doctor of Philosophy in Extension Education with minor in Computer Science degrees (as government science and technology scholar) from University of the Philippines Los Banos in 1995 and 2003, respectively. He earned his Bachelor of Arts major in Economics degree from Colegio de San Juan de Letran Calamba in 1987.
In the last 25 years, Dr. Maningas had served as academic administrator and/or faculty member of Colegio de San Juan de Letran Calamba, De La Salle University-Manila, Lyceum of the Philippines University-Laguna, Southville International School Affiliated with Foreign University, University of the Philippines Los Banos, and Benguet State University and handled information systems/technology, knowledge management, business analytics, business and management, research methods, management consulting, and development and innovation theories. He has presented and published IS/IT, development and governance, and business and management related research papers in local and international conferences and journals, respectively. He also assumed the officer positions in various academic-related professional organizations. He became the Executive Director of Council of Deans and Educators of Business-Region IV-A, President of Council of Deans of Graduate School in Region IV-A in AY 2014-2015, and the founding President of Entrepreneurship Educators' Association of the Philipppines-Southern Luzon. He also became a Regional Quality Assessement Team (RQAT) member of the Commission on Higher Education Region IV-A (CHEDRO-IVA).
Dr. Maningas has 18 years (August 1988-April 2006) experience in the public service, in particular, with then Philippine Council for Agriculture, Forestry, and Natural Resources Research and Development (PCARRD). The last 10 years of his work at PCARRD focused on providing information systems and technology services to farmers, agri-entrepreneurs, and government workers engaged in agriculture, environment and natural resources in the Philippines.
In the international arena, Dr. Maningas assumed the position of Assistant Director and Joint Secretary of the Asia-Pacific Association of Educators in Agriculture and Environment (APEAEN) Inc. from 2007-2012. He is also a consultant to the United Nations Environment Program serving as a Biosafety Clearing House (BCH) Project Regional Advisor for Asia from 2006 to present. The BCH is a web-based information system and mechanism set up by the Cartagena Protocol on Biosafety of the UN Convention on Biological Diversity (CBD) to facilitate the exchange of information on Living Modified Organisms (LMOs) and assist the Parties (countries) to better comply with their obligations under the Protocol. The system includes a variety of scientific, technical, environmental, legal, and capacity building information in the six official languages of the UN. To date, he has already provided biosafety and BCH-related consultancy services to projects and activities that were held or conducted in 25 countries with more than 4,000 project stakeholders. In the last 15 years of his involvement in this project, Dr. Maningas has interacted with around 80 nationalities in Asia, Pacific, Africa, Latin America and the Carribean, and Central and Eastern Europe.
Dr. Maningas is currently the Program Director of the Master in Applied Business Analytics (MABA) Program and a full-time professor at the University of Asia and the Pacific handling business, management, and information systems, and business analytics courses under the School of Management. He is also a member of the Editorial Board of the SMN Digest (formerly Management Review), the SMN's official journal publication.