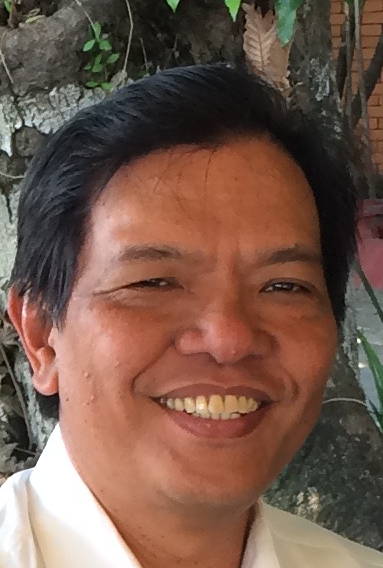 Enrique M. Ligot, DComm.
Member of the Innovatus Editorial Board
Dr. Enrique M. Ligot is currently the Vice Dean of Development of the School of Sciences and Engineering of the University of Asia and the Pacific. Aside from conceptualizing research and development projects for the School, he also teaches Safety Management and Engineering Economics to Industrial Engineering students. With educational backgrounds in mechanical engineering, finance, and communication research, he has worked in a wide range of professions, from engineering design, construction, and project management to putting up education and training institutions in the Philippines, Asia, and Africa. His current research interests include environmental engineering and management, developing a culture of science and technology-based research and entrepreneurship among the faculty, staff, and students, and future-proofing the course offerings of the School in the fields of data science, information technology, and industrial engineering. As the University's Data Protection Officer, he is also interested in issues related to cybersecurity and privacy protection.
Completed research works:

Ligot, E.M. (2020). Infinite powers: How calculus reveals the secrets of the universe (Book Review). Synergeia, 6(1). Retrieved from http://ejournals.ph/form/cite.php?id=15711
Ligot, E.M. (2018). The agency of the strategic planning voice in university organizing: A study of imbrication of thirds. (Unpublished doctoral dissertation). University of the Philippines Open University, Los Baños.
Ligot, E.M. (2015, December). Do we share too much on the internet? Risk assessment and analysis of data and information sharing in social networking sites by digital natives and digital immigrants. ACSSC, Tokyo.
Ligot, E.M. (Ed.) (2015, November). Proceedings of the First Conference on the Environment (ENVICON: Care for our common home). Pasig, PH: UA&P.
Ligot, E.M. (2014). Sustainable education and training partnerships as a strategy for a sustainable social enterprise. In Ramirez, V.E. (Ed.) Social Enterprise: Work that Uplifts Human Life, Book 2: Social Enterprise and Integral Human Development (pp. 27-40). Pasig, PH: UA&P.
Publication pending:

Del Castillo, M., Ligot, E.M., & Nudo, L.P. (in press). Lipid composition of some tropical microalgal species with potential as a source of biofuel.